WE COME TO YOU OR YOU CAN COME TO US
SAME OR THE NEXT DAY APPOINTMENTS
BASIC DETAILING - $160 - $190
TIME - 1:30 hr
HAND CAR WASH
TIRES COATED
WHEELS POLISHED
JAMBS CLEANED
THROUGHOUT VACUUMED
DASH & DOORS CLEANED
GLASS CLEANED

SPRAY WAXED
ADVANCED DETAILING - $200 - $250

TIME - 2:00 hr
HAND CAR WASH
TIRES COATED
WHEELS POLISHED
JAMBS CLEANED
THROUGHOUT VACUUMED
DASH & DOORS CLEANED
GLASS CLEANED
SPRAY WAXED
CHOICE OF: SEATS SHAMPOOED OR PASTE WAX & BUFF
DELUXE
DETAILING -
$260 -$300

TIME - 2:30 hr
HAND CAR WASH
TIRES COATED
WHEELS POLISHED
JAMBS CLEANED
THROUGHOUT VACUUMED
DASH & DOORS CLEANED
GLASS CLEANED
DASH & DOORS UV PROTECTED
LEATHER CONDITIONED
STAIN REMOVED
PASTE WAXED AND BUFFED
ENTIRE INTERIOR SHAMPOOED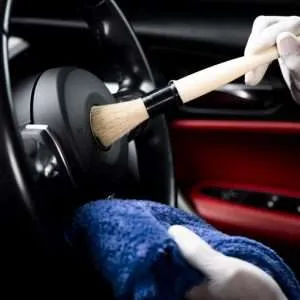 MINIMAL CHARGE $120
HAND CAR WASH $40
BASIC INTERIOR $120
SHAMPOOING PER SEAT $15
ARMORALL & LEATHER CARE $40
DOOG HAIR/SAND FEE $30
HARD WAX AND BUFF $60
IONIZING $50
BOAT DETAILING - $15 to $20 per foot

POWER WASHED
WAXED

DECK SCRUBBED
STAIN REMOVAL
MOLD REMOVAL
CHROME POLISHED
LEATHER CONDITIONED
CABIN CLEANED
Mobile Car Detailing - We Come To Your House or You Can Come To Us
Starting 2021 we opened the first and only car detailing shop on Martha's Vineyard, located at 234 Upper Main St in Edgartown!
Auto & Boat detailing in your driveway. We bring service to you. Most convenient car wash and detailing company on Martha's Vineyard. Fast turnover time.
Gift Certificates Available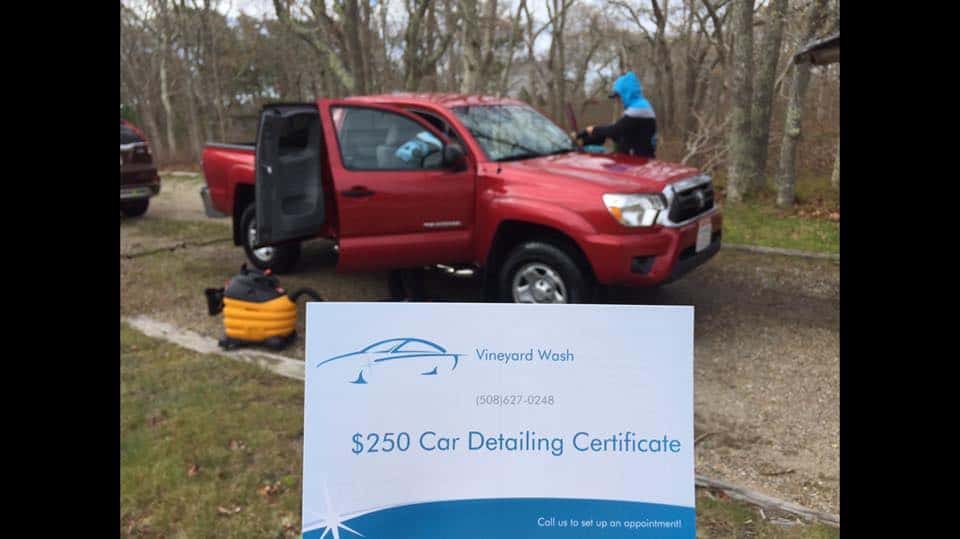 Meet The Owner
Igor Vukoje has been livin on the vineyard for the past 10 years.
He founded Vineyard Wash back in 2015. and since then his company has been growing to what it is today.
"We have hired the best from all over the world. Making it to the next level
of car wash, letting us provide you the most reliable service all the time."
Igor Vukoje
Founder and CEO